GPS Solutions and Asset Intelligence
REAL-TIME VISIBILITY INTO CHASSIS MOVEMENT AND LOCATION
TRAC Intermodal offers chassis fleet monitoring solutions through Spireon's FleetLocate® GPS platform as an add-on feature to its term lease programs. Featuring extensive data and customizable reports, FleetLocate delivers ultimate insight into your unit's usage and location from any device.
COMPREHENSIVE CHASSIS FLEET MONITORING TOOLS
REAL-TIME TRACKING
Real-time unit monitoring through the advanced GPS mapping system
REPORTS
Access to a wide range of reports for active and historical data
GEOFENCING
Geofencing with customized alerts when predetermined parameters are met
CONTAINER SENSOR
Optional add-on sensor for tracking container mount and dismount data
SOLAR-POWERED
Option to include an external solar panel to keep the GPS unit charged at all times
GPS AVAILABILITY – CHASSIS TYPES
Overall Length – 40'8''
Overall Width – 8'
Carrying Capacity – 1 – 40' Container
Carrying Capacity – 67,200 lbs.
Tare Weight – 6,700 lbs.
Number of Axles – 2
Number of Tires – 8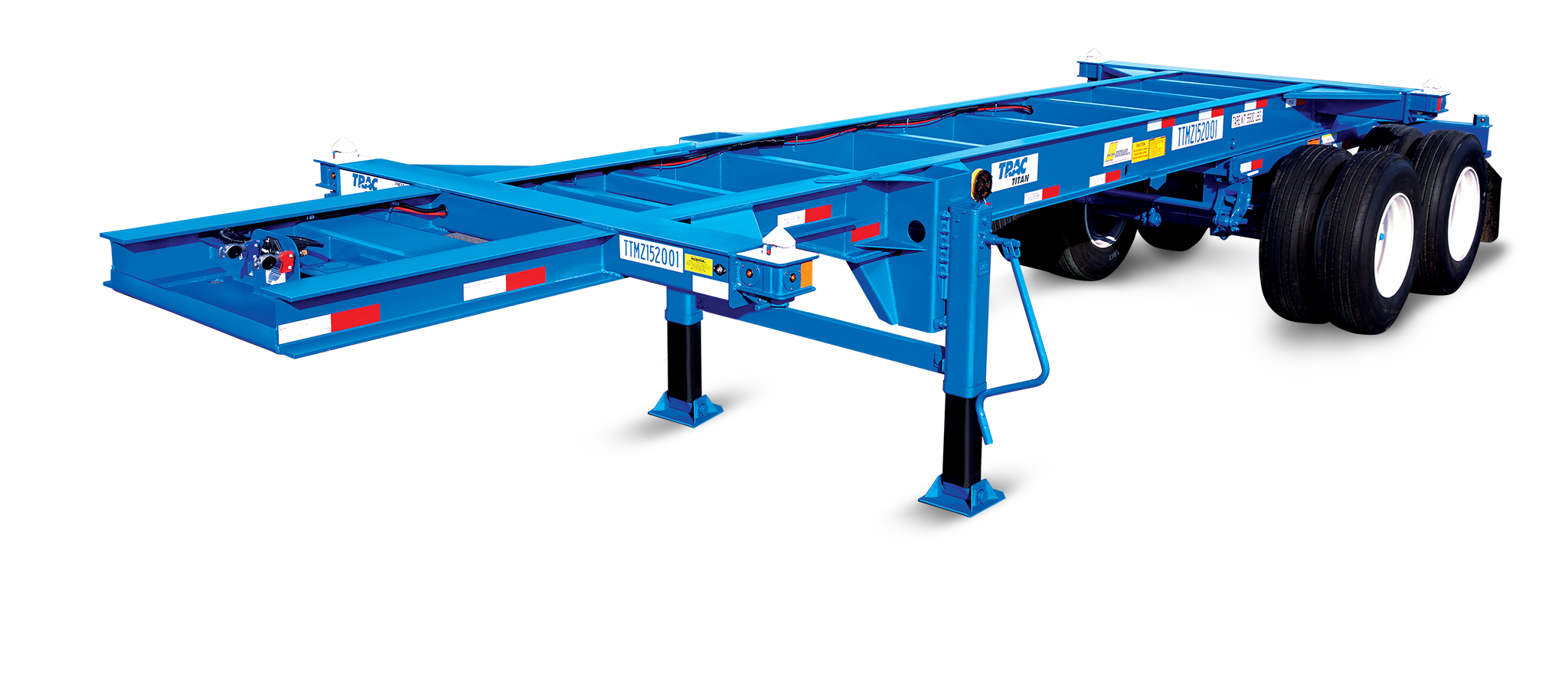 Tare Weight:  6,700 lbs.
Length:  23 ft. 6 in.
Width:  8 ft.
Carrying Capacity:  67,200 lbs.
Number of Axles:  2
Number of Tires:  8
40' premium marine chassis
New underslung Carrier genset
Front bolster reefer plug socket
Premium features:
OEM Radial Tires
LED Lights
Anti-Lock Brakes
20' & 40' TRI-AXLE CHASSIS
Performance and safety for heavier container loads
20' Triaxle
Length: 33 ft.
Carrying Capacity: 65,000 lbs.
40' Triaxle
Length: 40 ft. 8 in.
Carrying Capacity: 74,000 lbs.
Tare Weight: 5,050 lb
Length: 40 ft. 6 in.
Carrying Capacity: 67,200 lbs.
Number of Axles: 2
Axle Spacing: 49"
For equipment specifications, availability, leasing options or any other questions, please contact our experts by completing the form: